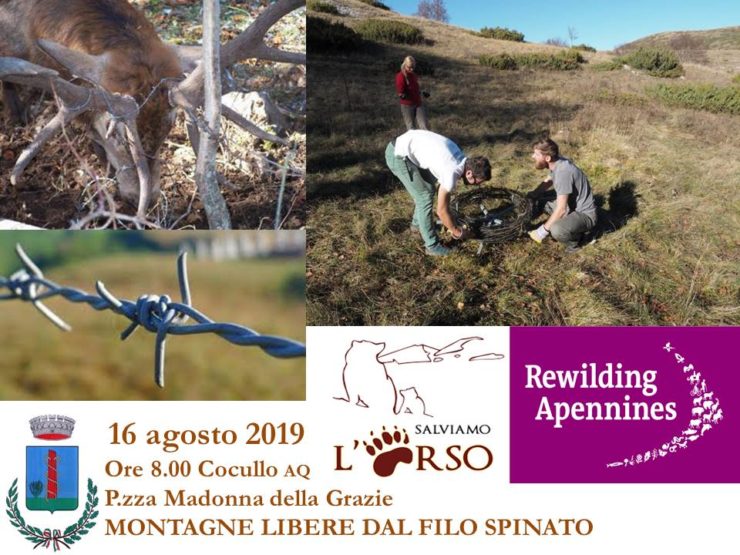 Barbed wire, which has been left in some mountain areas, can be a danger to humans and wildlife. You can help us make the area safer for everyone.
Salviamo L'Orso and Rewilding Europe want to clear the mountain areas between the National Park of Abruzzo, Lazio and Molise and the Sirente Velino Regional Park from barbed wire, with the support of the Municipality of Cocullo and a sponsorship from Patagonia & Tides Foundation in the scope of the project "The cutting edge of conservation".
We need you too. Please, dedicate a summer day to nature.
On Friday 16th August, meeting at 8.00 am in Cocullo in Piazza Madonna delle Grazie.
We hope many of you will come. For more information: info@salviamolorso.it