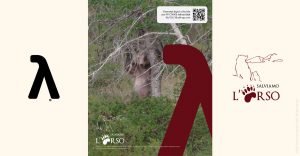 Phil Ropy supports Salviamo l'Orso with a digital card
The Californian startup Phil Ropy supports Salviamo l'Orso through the creation of a digital collectible card!
Phil Ropy's biggest challenge and responsibility is to educate the next generations about the importance of biodiversity, and the irreversibility of change in the fragile balance of our ecosystems. COVID times have made our traditional methods of communication difficult, but the virtual world is full of surprises.
Phil Ropy's collectible cards are digital and meant to be shared, enabling digital users to show their support and share their philanthropic vision with their communities online. Each card features a nonprofit organization, which provides a formidable tool for anyone to discover great organizations, and through sharing to generate waves of solidarity and raise awareness, while raising funds.
Salviamo l'Orso is the first Italian association to become part of Phil Ropy's collection, who wanted to pay homage to the extraordinary ecological and cultural importance of the Marsican brown bear in the Central Apennines and make the world discover it!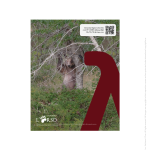 You can support our cause by buying the card for 2.99 $ (around 2.55 €) and the proceeds will entirely go to Salviamo l'Orso: https://philropy.com/lorso
Thanks to Phil Ropy for supporting our conservation actions in favor of the Marsican brown bear and to Simone Formisani for the concession of the photo used on the card.