WHO

Salviamo L'Orso is looking for passionate, dedicated and hardworking volunteers and placement students (age ≥ 18) to assist in our aim to protect the critically endangered Italian Marsican brown bear. Over the course of a 2-6-month traineeship programme running between April and November, you will live in guesthouses amongst the mountains of the beautiful national parks and nature reserves of the Central Apennines, surrounding yourself in Italian culture and environment.
WHY AND WHERE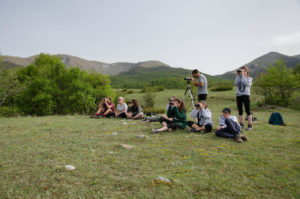 The Marsican brown bear is endemic to the Central Apennines. Its core area is the Abruzzo, Lazio and Molise National Park and the surrounding mountains. Over the past 200 years the bear has faced increasing persecution from the conflicts with local farming, habitat fragmentation and poaching since 1939, when it became formally protected by the Italian law. There have also been cases of poisoning. In September 2014, a young bear was shot dead in one of our project areas, after a local man accused the bear of destroying his fencing and predating on his livestock. Due to this, the current population size for this subspecies is now estimated to be between 50-60 individuals. Bears' being solitary and can have a range up to 300 square kilometres (about 115 square miles), making habitat degradation and fragmentation a very prominent threat to the success of this species.
Our focus is on the "Bear Smart Community" project and on "A Passage for the Bear" project in the home range of the Marsican brown bear. We are based in the beautiful landscapes of the Monte Genzana Alto Gizio Nature Reserve and the Buffer Zone of The Abruzzo, Lazio and Molise National Park (ALMNP),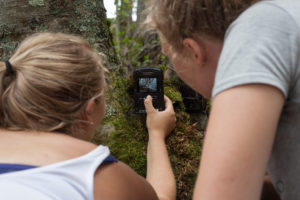 as they are ecological corridors, so crucial for the expansion of bear's population, connecting 3 parks, which are home to most of the reproductive females: from the ALMNP to the Majella National Park (MNP) eastwards, and to the Sirente Velino Regional Parks northwards, which are large and suitable protected areas.
Establishing bear smart communities in this region is very important to the successful re-colonization process and to ensure the persistence of this subspecies. Scientists agree that the conservation of the Marsican brown bear has become strictly dependent on its ability to reclaim suitable territories, and efforts to minimise habitat fragmentation in this area must be taken. Reducing human to bear conflict is the only way in which the bear can gradually begin to recolonise, allowing its population to become more stable. It is a highly ambitious task and we will rely upon our volunteer's skills, abilities, adaptability to quick change of schedule and commitment to achieve this hugely important goal.
WHAT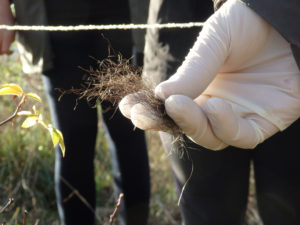 During your work with us, we encourage you to gain new knowledge and enhance your skills in wide variety of different subjects. As part of our work in local towns and villages, building electric fences, you will learn more about practical wildlife management. In particular, we will be aiming to reduce conflict between man and the large carnivores that coexist with us in this region of Italy. You will explore the wild Monte Genzana Alto Gizio Nature Reserve and take part in regular wildlife observations. This will allow you to gain experience in wildlife monitoring and identification using binoculars and telescopes. These observations will enhance your ability to recognise the flora and fauna species of the Italian Apennines.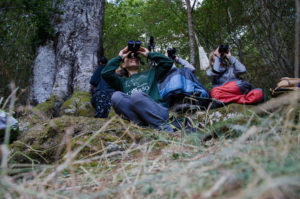 Sometimes you may be asked to take part in road-kill surveys or in forest monitoring to prevent fires. You will learn how to use GPS to record findings and about ecology techniques to minimise wildlife-vehicle collisions. You will then be responsible for collecting and analysing the data. Volunteers will also have the opportunity to learn more about Nature Reserve management and best practices in environmental education throughout the region. We may be asked to help a Nature Reserve by replacing old panels or signs in the reserve, or helping to maintain mountain shelters and trails. You will be invited to attend a number of organised events to represent Salviamo l'Orso, through hikes, photo contests, fundraising events and educational occasions.
MOREOVER…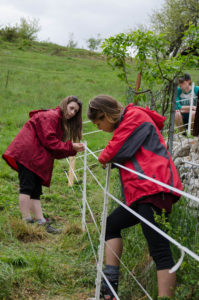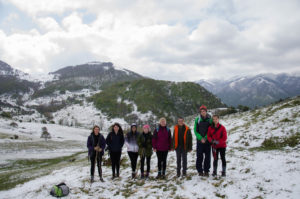 Throughout your time in Italy you will find yourself completely immersed in Italian culture, language and traditions. There will be opportunities for us to attend certain traditional celebrations and festivals throughout the year, for example the Cocullo Snake Festival on May 1st each year or the Medieval Jouster in Sulmona in August. These are outstanding spectacles for all that are lucky enough to see them. There will also be the chance to have regular Italian lessons and it may be possible to organise a number of tours and excursions to explore the bears' lands, weather dependent. This includes hikes in the Abruzzo, Lazio and Molise National Park, the Majella National Park and the Sirente Velino Regional Park. Also, it may be possible to hike in the Gran Sasso and Monti della Laga National Park – and climb the highest peak in the Apennines!
Salviamo L'Orso is completely dedicated to bringing this beautiful subspecies of brown bear back from the brink of extinction; and we are looking for enthusiastic volunteers to help us do this.
HOW
To apply for these volunteer projects, please, send a letter of presentation and your short CV to us at volontariato@salviamolorso.it.
WHEN
The arrivals are concentrated in three precise periods in order to facilitate both the volunteers and the organizers for the logistics and the carrying out of the training activities:
1st week of February
1st week of April
1st week of June
1st week of August
COSTS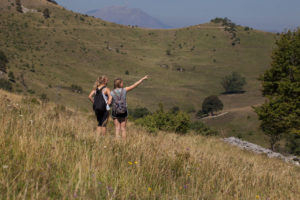 Monte Genzana Alto Gizio Regional Nature Reserve
300 € a month per person including accommodation in guesthouses (heating, power, water consumption and Wi-Fi connection expenditures included), membership fee, tutoring and Italian incident and public liability insurance*.
Accommodation availability: 20 people in shared rooms (max 4 people in each room).
Please note there is a free connection to Wi-Fi just outside your accommodation.
Casali d'Aschi, Buffer Zone of The Abruzzo, Lazio and Molise National Park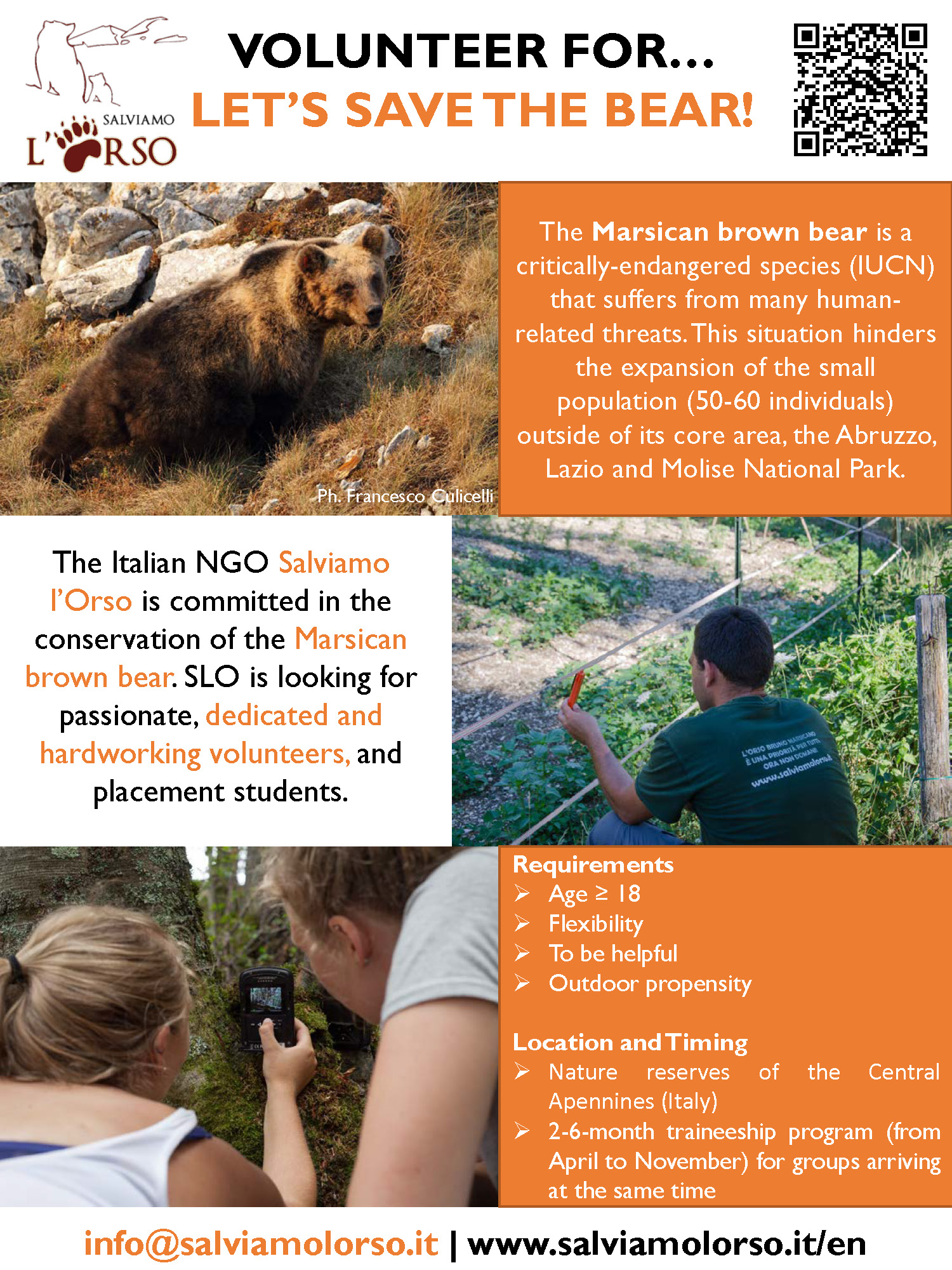 300 € a month per volunteer including accommodation in a house with a large garden (heating, Wi-Fi, power and water consumption expenditures included), membership fee, tutoring and Italian incident and public liability insurance*.
Accommodation availability: 8 people in shared rooms (max 4 people in each room).
*To have also an insurance from the country of origin would be desirable.